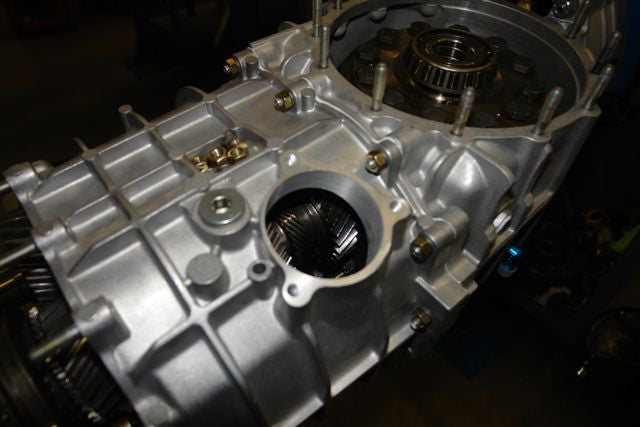 G50 GEAR CASE MACHINING FOR OIL PUMP
The mechanical oil pump from the 996 and on GT3's can be retrofitted the Porsche G50 transaxle.  Being that it's an internal gear pump driven from the pinion shaft you don't have to locate a remote pump or wiring which helps keep everything more compact and efficient.  If you send your gear housing we'll do the machine work necessary to fit the factory pump.  Turnaround time would be only a few days.  Price does not include return shipping. 
We can also provide the conversion parts if necessary - please contact us for a quote.
G50/00, G50/01, G50/50, G50/03, G50/04, G50/05, G50/20, G50/21, G50/31, G50/32, G50/33, G64/51, G64/52