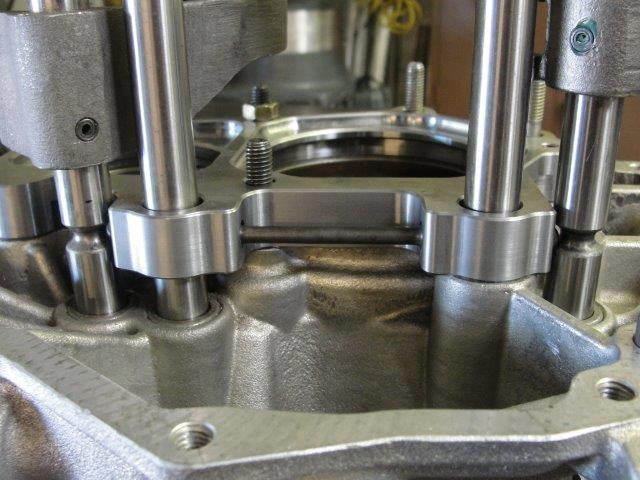 CMS PORSCHE GT3 TENSIONING PLATE ***VERSION 2 AVAILABLE***
Officially known as the "tensioning plate" the bearing retaining plate in your transaxle is a wear item.  Normally you'll start to see a ridge develop on the inside step where the 4 point bearing flange rides.  This part is often found damaged or worn out in track driven cars and high power turbos.  Our part is machined from 30,000 psi carbon steel and replaces factory part 996.302.121.9A.  Our updated version is thicker and built with strength in mind.

Note: The pass through holes have been deleted to save weight.
Fits 996T, 997T, 996 GT2, 997 GT2RS, 996 GT3, 997 GT3, 996 GT3 CUP