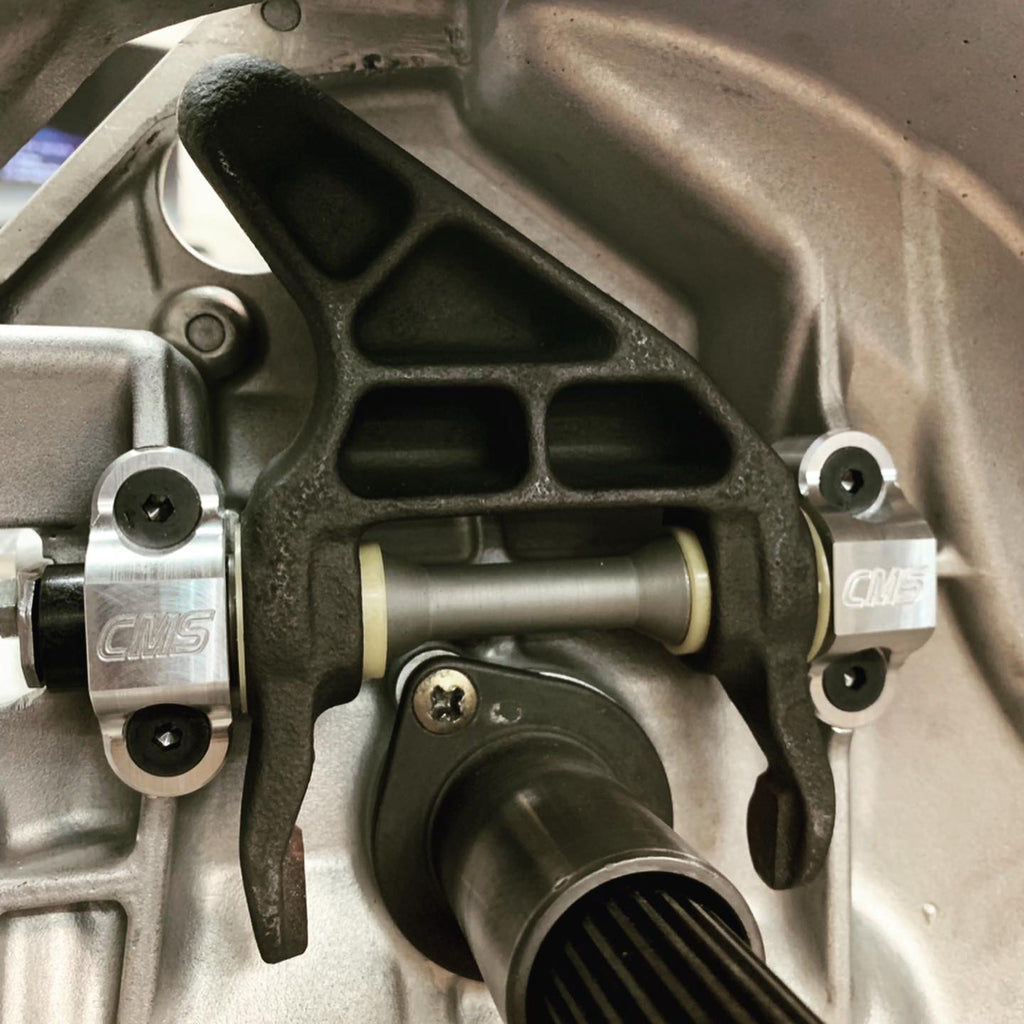 CMS PORSCHE G50/993/GT3 CLUTCH FORK PIVOT SHAFT BOSS REPAIR
It's not uncommon for one or both bosses that capture the pivot shaft for clutch release fork to crack or break off rendering your clutch inoperable. We are one of the few companies that can professionally repair your bell housing for a fraction of what it costs to replace the housing or the entire transmission.  993 bell housings remain no longer available.
Our current version uses hardware to reattach the new bosses rather than welding making future replacement much easier.  This is the cleanest repair in the industry.
Uses the current version pivot shaft and fork assembly.
You may send your complete gearbox (addl rebuild labor would then apply) or just the bell housing as machine work is required.  Contact us if you wish to purchase just the raw parts.

For all G50, G64, 993, 996T/997T, 996/997 GT2/GT3 transmissions.
G50, G50/00, G50/01, G50/50, G50/03, G50/04, G50/05, G50/52, G64/00, G64/01, G50/20, G50/21, G50/31, G50/32, G50/33, G64/51, G64/52, G96/50, G96/88, G96/90, G96/92, G96/96, G96/97, G95/50, G97/88, G97/96