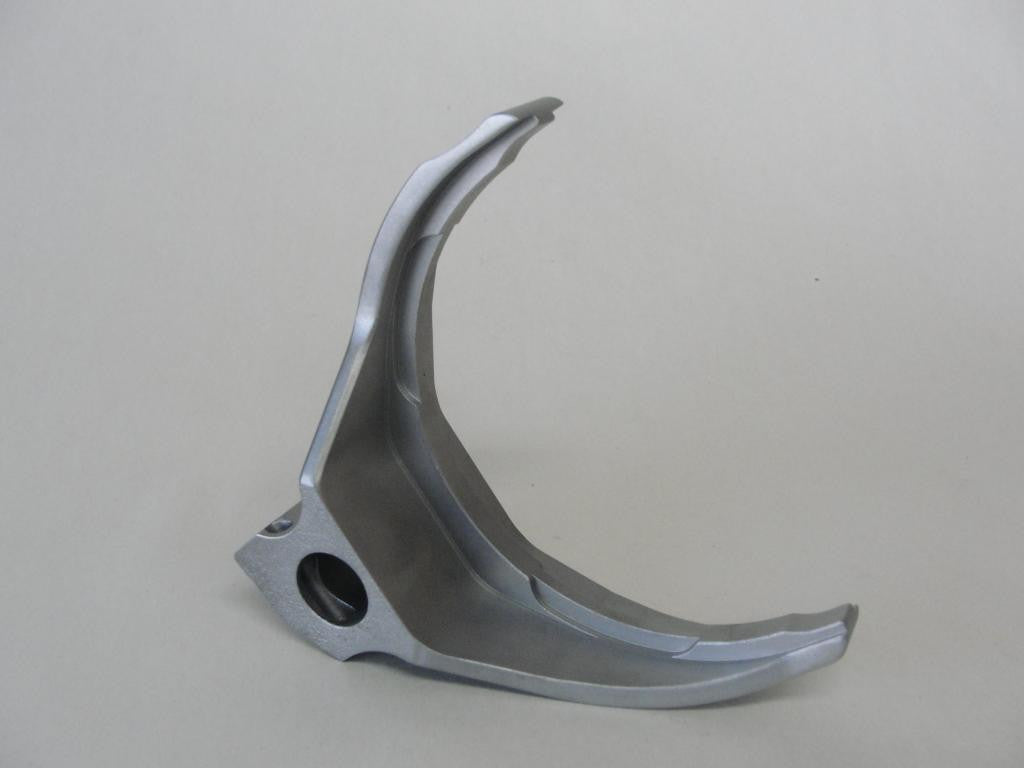 CMS PORSCHE G50/993 3RD/4TH SHIFT FORK
The factory cast aluminum 993 fork suffers from an inherent weakness in which the steel insert that the reverse lever actuates - is prone to failure.  The cast steel RS fork does not have this issue but it's not a billet steel one like ours...and it's less expensive.
Fits all G50 5 speed transmissions '87-'94 and all G50 6 speed transmissions '95-'98 including C4, RS, Turbo and RSR models.
(G50/00, G50/01, G50/50, G50/03, G50/04, G50/05, G50/52, G64/00, G64/01, G50/20, G50/21, G50/31, G50/31, G50/33, G64/51, G64/52)
Replaces part 950.303.113.04, 950.303.103.00, 950.303.113.04, 950.303.103.06