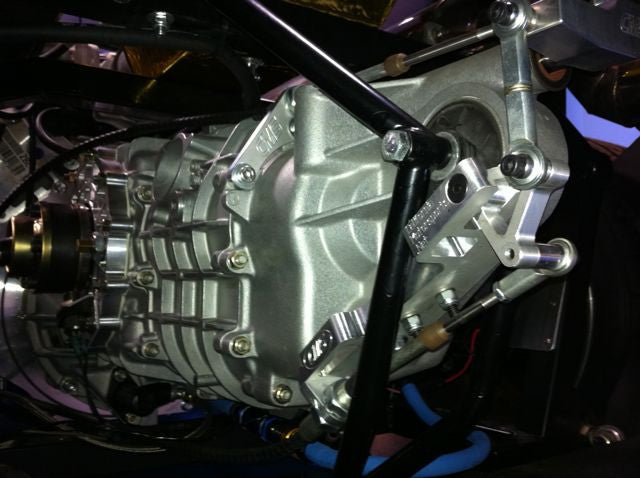 CMS CABLE SHIFT CONVERSION KIT FOR PORSCHE G50
Originally designed for FFR GTM's and Ultima GTR's, our newest cable shift kit is a complete "bolt on" kit.  (some drilling is required)
As the lengths of the cables will vary based on how they are routed and the exact transaxle being used, we cannot pre-determine the lengths unfortunately. Only after the shifter and cable bracket assembly is installed, and a mockup performed of how the cables will route, cables then can be custom made to order.
Kit includes:
CMS cable shifter, with B&M short shifter, (6 speed shift knob sold separately)
Bracket assembly for transaxle
Custom made to order shift cables
Cable ends (2)
Please choose between 5 or 6 speed upon ordering.
Compatible with '90-'98 Porsche G50 5 and 6 speed transmissions.
G50/00, G50/01, G50/50, G50/03, G50/04, G50/05, G50/20, G50/21, G50/31, G50/32, G50/33, G64/51, G64/52
Note: Compatible with G64 6 speeds that have been converted with a factory 2WD tail housing.