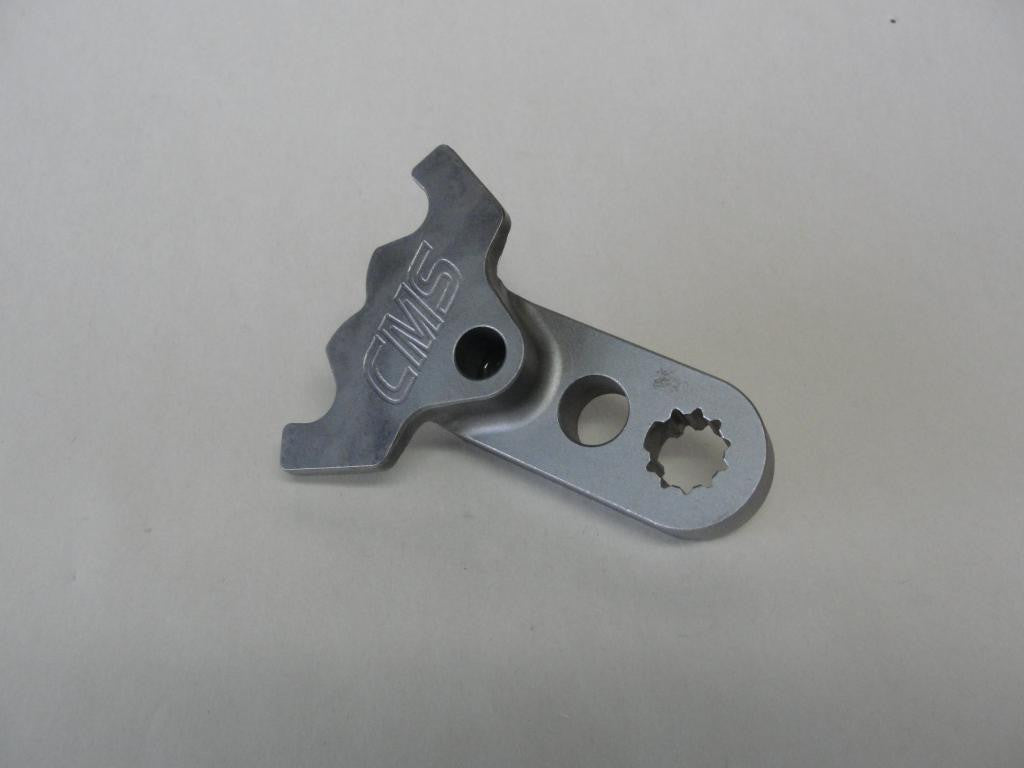 CMS PORSCHE 996 SHIFT ARRESTER
We've redesigned the factory shift arrester with a different profile to allow 2nd gear to engage all the way every time.  This will help keep 2nd gear pop outs from occurring without shimming or machining of the gears or changing the detent roller - provided your 2nd gear synchro teeth and shift sleeve are in good condition.  Fully heat treated.

Replaces part 996.303.033.00
Fits all Porsche Boxster 6MT 986, 996 C2/C4, 996/997T, 996/997 GT2/3 transaxles.
Not compatible with aftermarket detents.
G86/20, G96/00, G96/01, G96/31, G96/50, G96/88, G96/90, G96/93, G96/96, G96/97, G97/50, G97/88, G97/96
Testimonials:
https://www.facebook.com/photo.php?fbid=1066452056723123&set=a.392746010760401.101457.100000750170158&type=3&theater