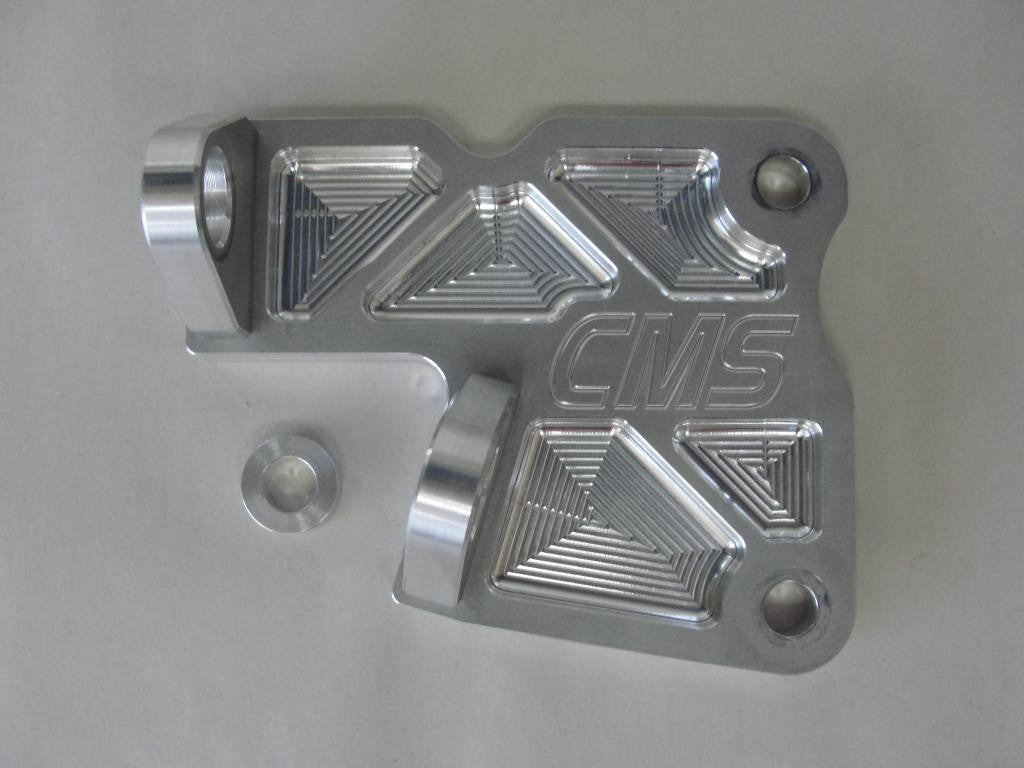 CMS PORSCHE 996/GT3 CABLE BRACKET
For most component car applications OEM cables won't work and custom cables are required. If you are building a car then the last thing you need is to add a bracket to your to do list. So we have done it for you!
For use with 3 inch throw, 5/8 threaded cables.  NOT compatible with OEM cables.
Fits 996, GT2 and GT3 transmissions.
G96/00, G96/01, G96/30, G96/31, G96/50, G96/88, G96/90, G96/96, G97/50, G97/88, G97/90
Replaces part 996.424.165.02