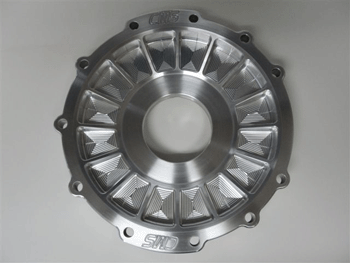 CMS PORSCHE 996 AND BOXSTER S SIDE COVER
Our aluminum side cover fits much more precisely and will not "float" - causing gear misalignment - like the factory cast ones do.  Also incorporated is a differential bearing oiling provision.
Fits all Porsche 996 and Boxster S 986 6 speed manual transmissions.
G86/20, G96/00, G96/01, G96/30, G96/31
Replaces part 996.301.312.00 or 986.301.312.00