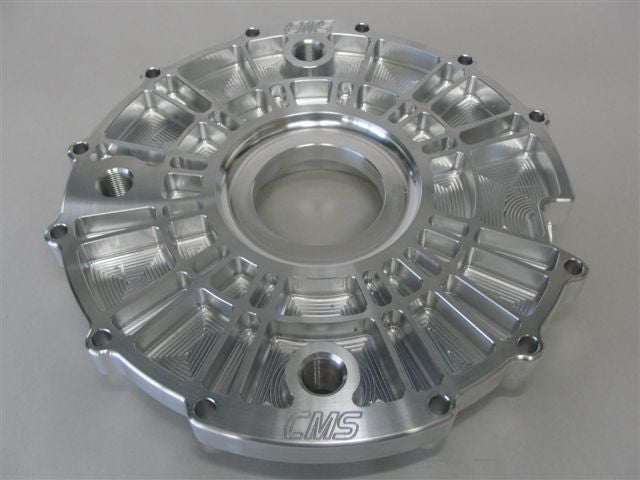 CMS PORSCHE 930 SIDE COVER
The original Porsche 930 transmission differential side cover is made of cast aluminum, not to mention it's pretty thin. Under load there can be a tremendous force applied to this cover, and it can break, sometimes resulting in a damaged ring and pinion-or worse. Upgrading to a billet side plate will add significant strength and increased reliability to the differential section.
Our design features include:
A ring gear thrust bolt to reduce ring gear deflection under load
Ports that can be used for an oil cooling system
Cross drilled oil passageways for the differential bearing
Comes with (3) 3/4 - 16 O ring plugs.
Replaces part 930.301.311.02
930/30, 930/33, 930/34, 930/36, 930/37, 930/67