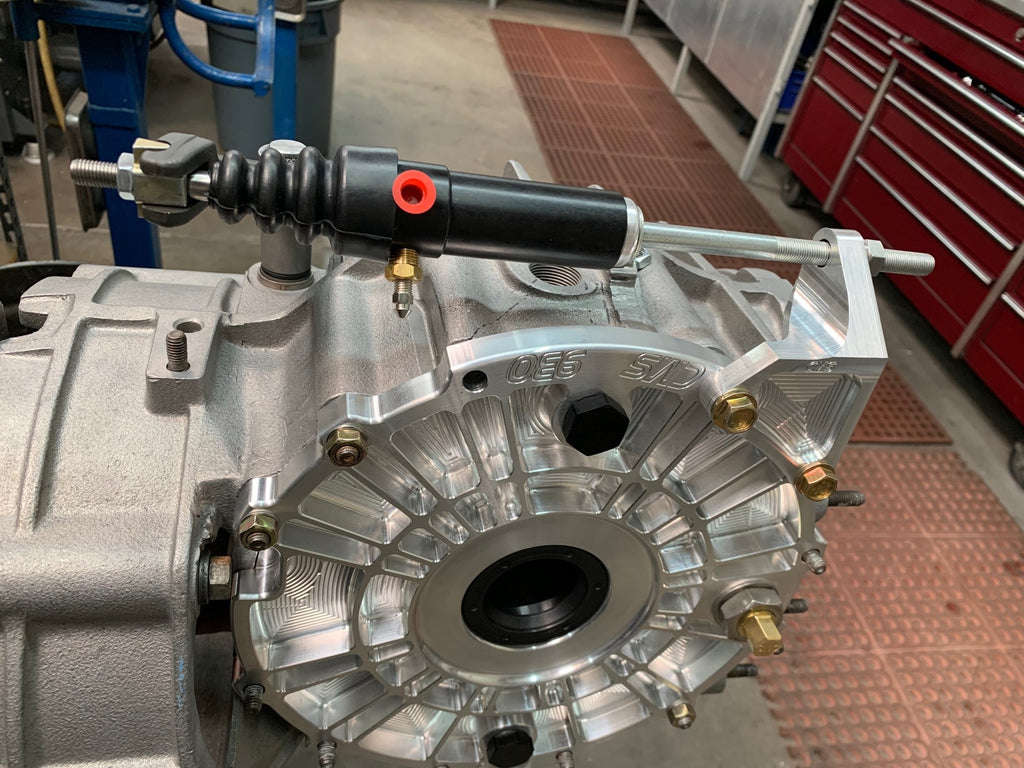 CMS PORSCHE 930 HYDRAULIC SLAVE CYLINDER CONVERSION
We can provide bolt on hydraulic slave cylinder for your Porsche 911 930 4 speed transaxle eliminating all the woes that come with a clutch cable.  It can be used for both upright and inverted applications, although ground clearance is minimal in the upright position.

Includes clutch arm, cable clevis, slave cylinder and our billet slave cylinder bracket with bolts.  A 11/16 to 3/4 master combined with a 1/4 steel brake line is recommended.  The Jamar slave we are now using has 1 1/8 stroke and 7/8 piston.

Best for use with the long bell housing transaxle because of the angle of the clutch lever.