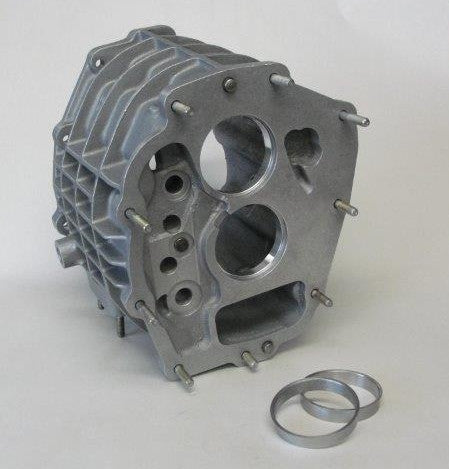 CMS PORSCHE 930 GEAR HOUSING BORE REPAIR
Aside from spun bearings in the bell housing it's become more common to find them in the gear housing as well.  We can restore your 930 gear housings' bearing bores to original specification with a steel sleeve like we do the bell housings.  Our repair is precise, consistent and performed in our CNC machine.  Price is per bore providing you send us your housing - turnaround time is less than a week.  Shipping is not included.
We offer reconditioned housings as well.
Note:  Only use Genuine Porsche or high quality OEM bearings - we have noticed some "OEM" and aftermarket bearings are too tight.
930.301.911.00