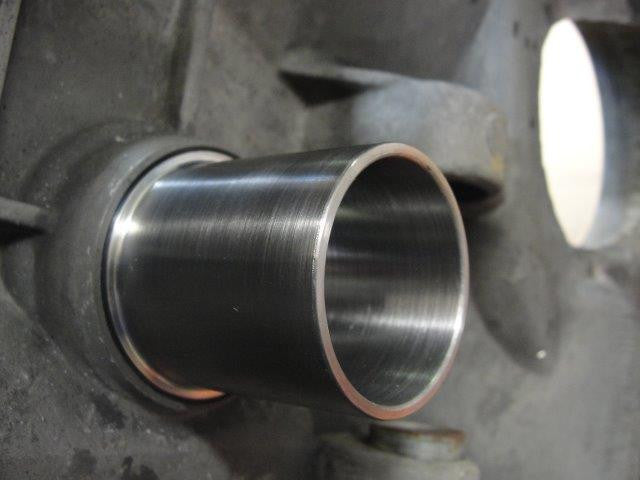 CMS PORSCHE 915 THROW OUT BEARING GUIDE TUBE UPDATE OR REPAIR
This update will allow for use of the late style 915 main shaft seal and o-ring on early transmissions ('72-'75) where the seal installs from the inside and the guide tube is not removable. The update is also good repair for those whom have loose, damaged or worn out guide tubes.
The original is machined off and a custom steel tube is fitted. It's further retained from the inside of the diff case with a high quality snap ring and sealed with the factory o-ring.
We perform this modification in house and you can send us just the bell housing or the entire transmission (addl labor $ would apply)