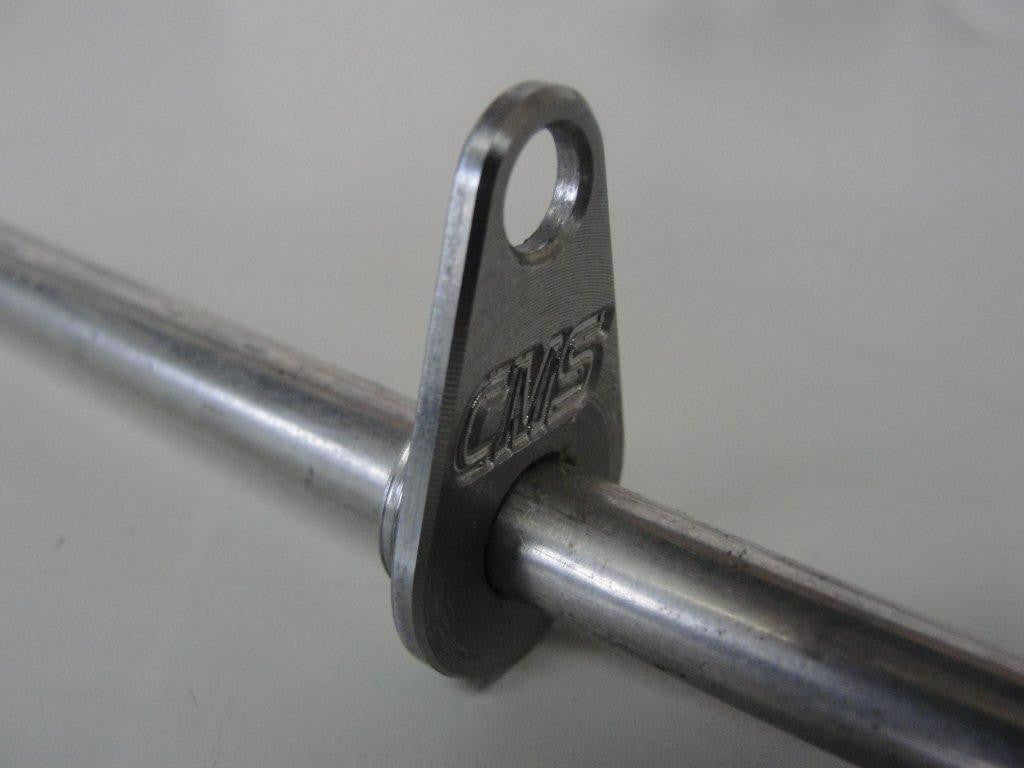 CMS PORSCHE 915 SPRAY BAR KIT
Our spray bar, made from stainless steel, is an excellent reproduction of the factory RSR spray bar.  It allows for gear lube (presumably from a remote pump and cooler) to be returned directly to the gear mesh, including the final drive gears.
We have updated our 915 spray bar kit to include an improved oil return port that will not interfere with the torsion bar tube and allows for better routing of the oil return line.  This requires machining to the front "nose cone" housing, so you would have to send that to us.