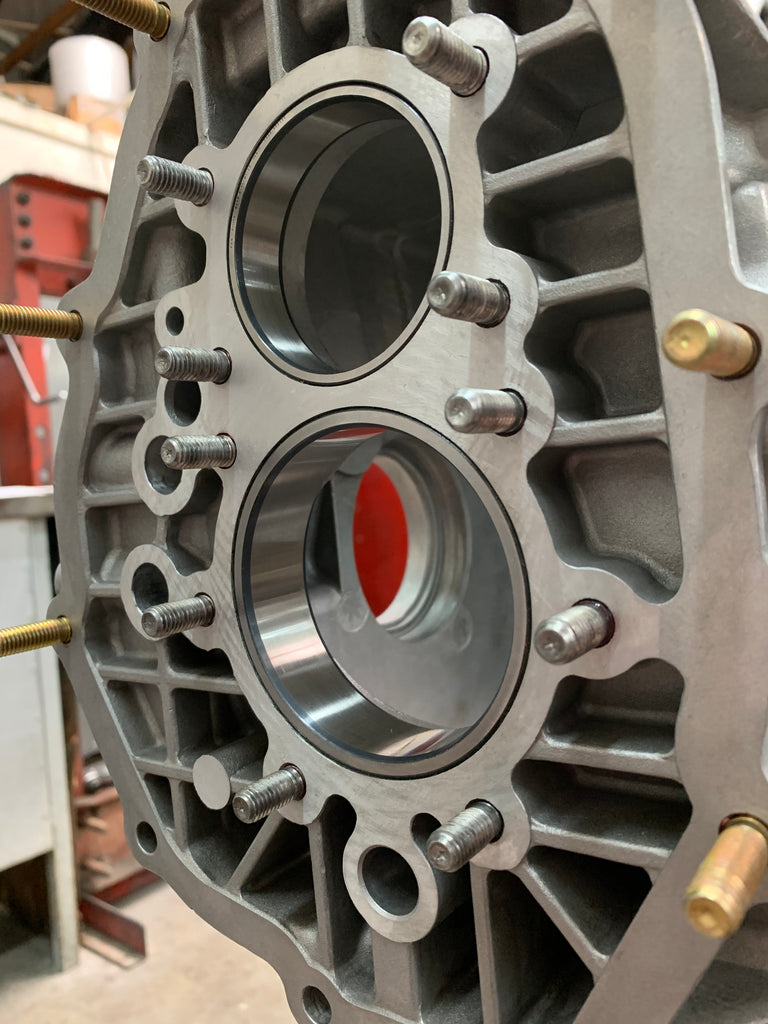 CMS PORSCHE 915 BELL HOUSING BORE REPAIR
It's not uncommon for your 915 differential case to have spun bearing races and misaligned bores. This issue was most predominant in the 78-83 bell housings however earlier ones are susceptible to this as well.
Our bore restoration process solves these issues.  Price is per bore, new bearing included.