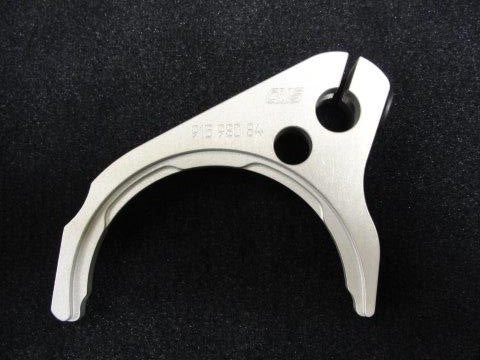 CMS PORSCHE 915/930 3RD/4TH SHIFT FORK
If you are rebuilding a Porsche 915 or 930 transmission it's likely the 3rd/4th shift fork is worn out.  Replacing factory part numbers 915.302.112.00 and 930.303.112.02 our part is made in house from 6061 T6 aluminum - and incorporates replaceable grade 10 hardware in the event the threads should strip.
Fits all 915 transmissions '72-'86 and all 930 transmissions '76-'88.