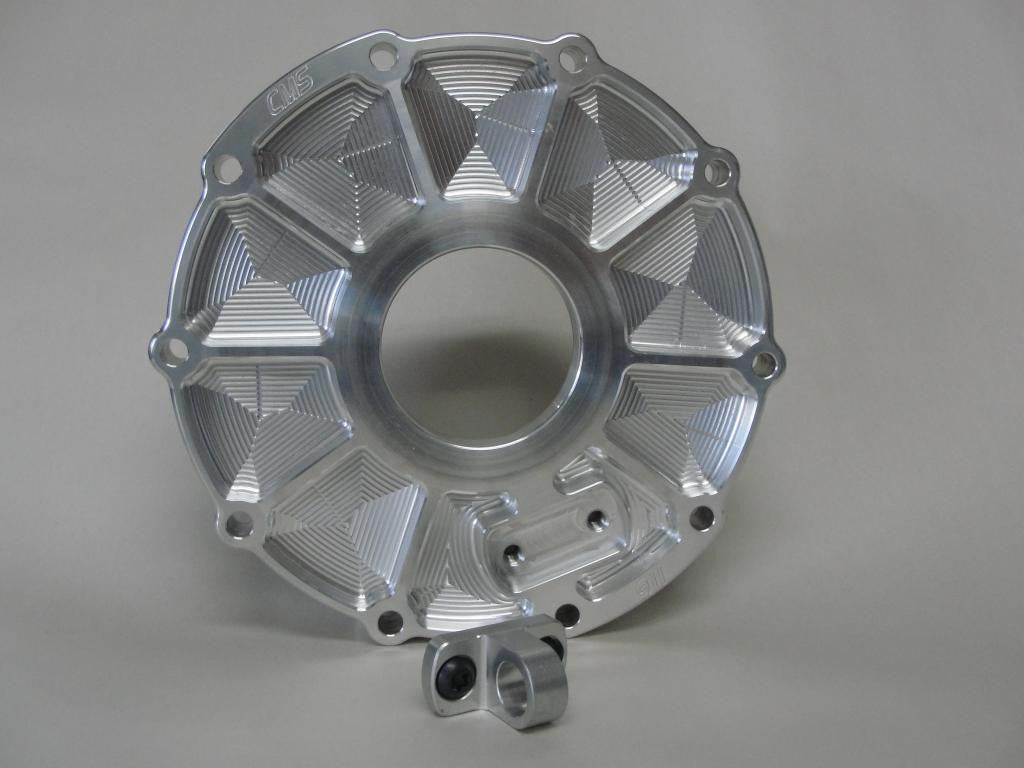 CMS PORSCHE 911/914 SIDE COVER
Our billet aluminum differential side cover is much stronger than the factory magnesium counterpart and will help reduce gear deflection under load.  Our version uses the larger 930 turbo taper bearing and features a replaceable clutch cable bracket. 
You must use differential bearing 999.059.064.00.
You can use the stock studs, axle seal, o-ring and factory preload setting.
Note: When ordering please select the correct side cover for your application.
Fits all Porsche 901/911 late '69-'71 and 914 '70-'76 magnesium case "die casting" transmissions.
Replaces parts, 901.301.311.12, 914.301.311.01