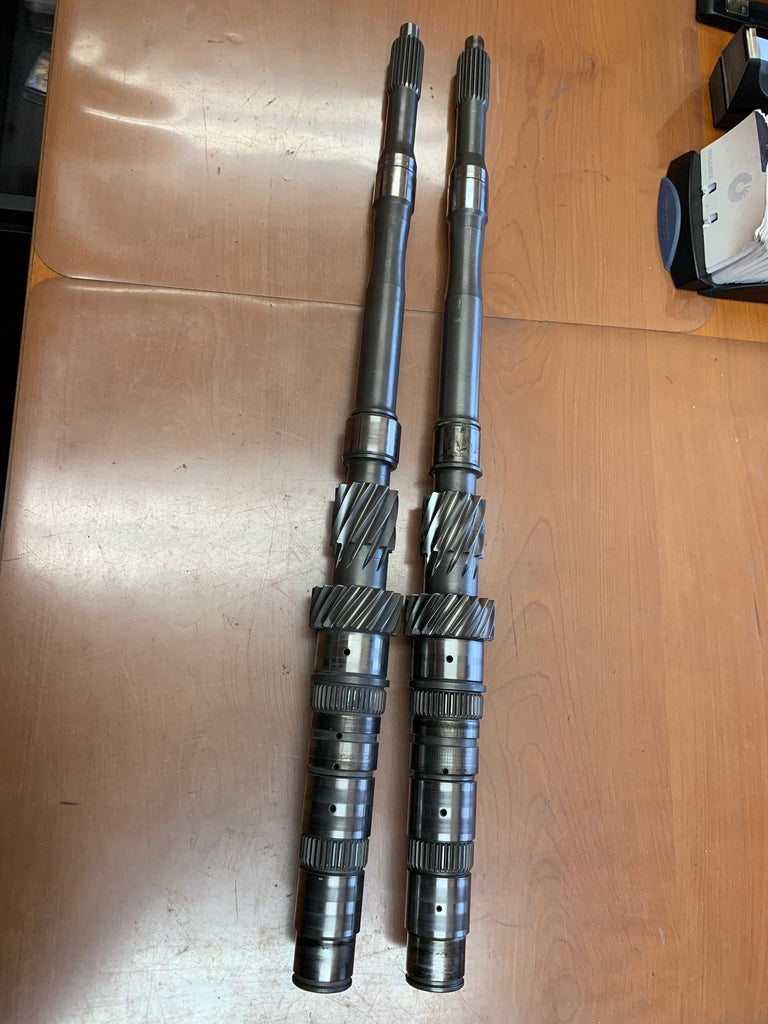 997.1 6 SPEED MAIN INPUT SHAFT
2006-2007 g97.01 and g97.30 6 speed input shaft have been known to break 1st and reverse gear teeth.  Porsche updated the design and superceded the parts in 2008.  Therefore its necessary to replace 1st/2nd gear set, 1st/2nd shift sleeve and hub and 1st/2nd synchros to make this repair.
These have been magnafluxed and have no internal cracks.
Save $$$ with this second hand main shaft without having to buy the updated parts.  997.302.901.00