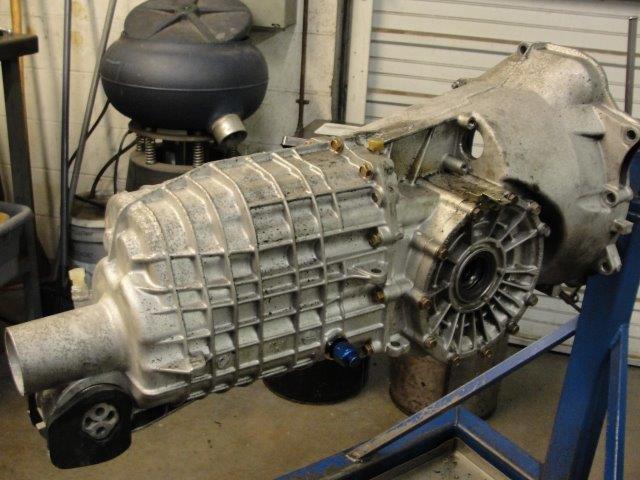 CMS PORSCHE 996 C2/C4 TRANSMISSION REBUILD
The most commonly reported problems are excessive noise and or 2nd gear grinding or popping out.  Noise is almost always related to a worn out pinion bearing, the double row ball bearing with dust shield.  The misconception is that the bearing is sealed and does not receive proper lubrication.  That is simply not the case.  The differential spyder gears prematurely wear on model years '99-'01.  As those gears wear and as the diff turns it loads the bearing with debris.  The dust shield does not help; therefore we remove as part of the rebuilding process.  All wheel drive and cars with Limited Slip Differential (option M220) are not affected by this.  However contaminated oil can lead to the same problem.
If 2nd gear is grinding it's usually because the synchronizer assembly is worn out or there is a clutch problem.  If it won't stay in gear is usually because the shift sleeve and engagement teeth are worn out.  There is much speculation regarding the pop out problem.  We recommend replacing the damaged parts and upgrading the "shift arrester" to remedy the issue.
Price is for labor only.  Exact price to overhaul is established after we inspect your gearbox.  Differential or final drive setup is an additional charge if applicable. 
Getrag type 466 transaxle, G96/00, G96/01, G96/30, G96/31